Dallas, Texas' longstanding resource for live custom entertainment - for corporations, associations, businesses, meetings, and conventions.
We believe in the capacity of Live Entertainment to move & motivate, to inspire & instruct, to please & persuade...to leave a lasting impression. Our niche is Live Entertainment Design and Production. We write it, score it, cast it, stage it, costume it, rehearse it, tech it, and deliver it to your audience.
That unique blend of Creative and Show Production Services has become our trademark.
LIVE SHOWS AND ENTERTAINMENT
The benefit for you?
Now you have a turnkey source for...
Thematic song & dance production numbers to
kick off your annual meeting or event,
An awards show to celebrate your winners
A musical product launch - that makes you memorable,
Skits and Parodies that make the point in a fun way,
A musical history of your organization,
Company anthems to end your event on a high note,
Entertainment based Marketing road shows.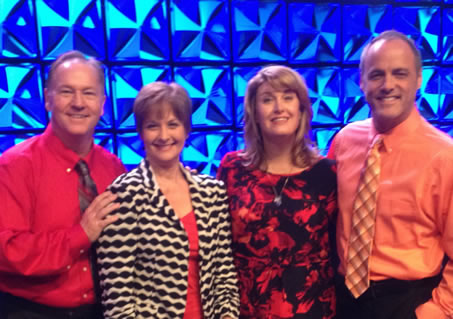 Powerful music, pertinent lyrics, professional singers and dancers, versatile actors, expert designers. This is Live Entertainment, Designed and Produced for you.
To us, that's Show Business...and there's no business like it!