For Meeting & Event Planners, Texas based Incredible Productions provides comprehensive Producer Services & Products including production management, AV equipment, and staffing.
Incredible Productions Producer Services provide "stress free" Audio-Visual and Production solutions for your event or meeting.
If you have a message to convey, you need the means to convey it.
Your Producer from Incredible Productions will identify the right equipment to convey your message, based on the scale of your event. Equipment like:
Sound Systems...Moving Lights...LED Lights...Projectors & Screens...Cameras & Switchers...Audio & Video Recorders.

Your producer will assemble and manage the technical staff to operate the equipment.
Sound Engineer...Lighting Director...Video Director...Camera Operators...PowerPoint Specialists...Setup & Strike Crews.

Your producer will assist you with pre-production planning...will generate room diagrams, lighting plots, and a production schedule that "gets the work done" within your time parameters.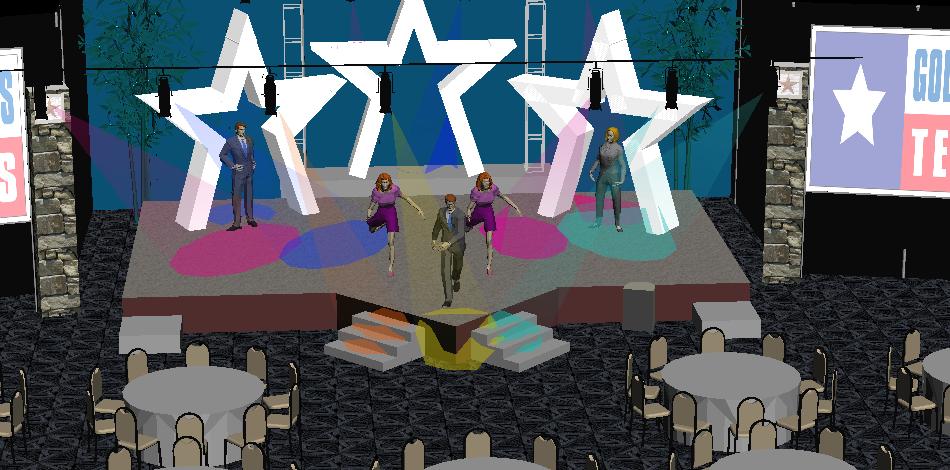 Your producer will rehearse with your presenters, plan and program music cues, rehearse with the technical crew, and call the show.
All of this as economically and efficiently as possible!
Our goal is to configure the right Audio-Visual Production Package for your Event or Meeting, to include only the equipment and staffing you really need to meet your objectives without sacrificing quality. And with expert resourcing, planning, and execution, to give you the most value for your production dollar.