For Meetings & Events, Texas based Incredible Productions offers comprehensive Video Production Services and Media Solutions. Our goal - to make your Media Memorable!
PowerPoint & Speech Support
Our PowerPoint experts will take your information and generate a complete presentation. They'll work with you on graphics and layouts and insert your pictures, tables, and graphs. They'll take the multiple presentations you've been handed from various sources and give them the uniform look you want for your meeting.
Video Production
Incredible Productions has a theatrical pedigree. And it shows in our videos. It is the source of the uncommon creativity and entertainment value that we bring to our projects, and that you can see on the screen.
You may have decided that a video is the right communication tool for your project. Our videos will help you convey your messages, communicate your information, capture your event, market your products, and train your people. We'll pay tribute to your honorees, profile your key employees, and interview your associates. This is Video Production with a theatrical take!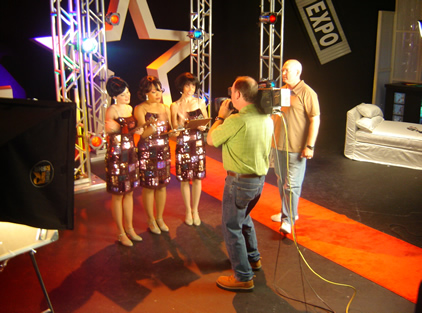 "AT THE SHOW" - A TRAINING VIDEO FOR EXHIBITORS